Ferryl was founded in 1955, by Mr Sten-Eskil in South Sweden. Ferryl founder and innovator had seen the opportunity to introduce tailored made products for the marine environment. During his days Ferryl expanded from a sales shop to a large scale manufacturing facility. As the company grew, products were spread from the Scandinavian countries to the international fleet.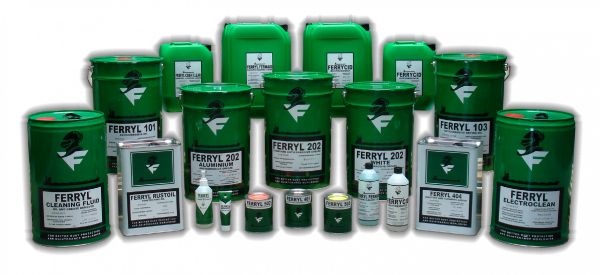 In 1977 the son of Sten-Eskil, Mr. Stefan Dalini took the helm of the company and expanded the range of the products as well as supply network worldwide. In 2000 Ferryl got a new base on the Isle of Man and in 2008 a new production and warehousing facility followed in the center of Europe in Baden-Wurttemberg, Germany. Ferryl corporate mission is to develop and manufacture anticorrosive products of the highest quality in niche areas of the shipping industry. A focus on specialty areas not covered by generic products on the market has resulted in a range of products in three main categories:
Anticorrosive Greases and Oils
Plastic – like Coatings
Maintenance Chemicals
Furthermore one of Ferryl's main mission's is to develop products optimally in line with environmental protection. Ferryl greases are fully compliant with United States Environmental Protection Agency's (EPA) 2013 requirements to obtain Vessel General Permit (VGP) and the Swedish Standard 155470.