(BOLLARDS, CHOCKS, HEAVY BITTS, SMIT BRACKETS, ROLLERS, PEDESTAL FAIRLEADS)
OCEANTECH SHIPPING & TRADING LTD is conscious of the new Panama Canal requirements and can supply you all the necessary mooring equipment to meet the new regulations.
International Compliance
The Panama Canal Authority (PCA) regularly issues Notices to Shipping with requirements for Panama Canal transit. Latest valid regulations are given in OP Notice to Shipping No. N-1-2016 vessel requirements.

Depending on the class notation of the vessel, these may be:
DNV Rules for Ships Pt.3 Ch.3 Sec.3 and 5
GL I Ship Technology Pt.1 Ch.1 Sec.18
DNVGL RU-Ship Pt.3 Ch.11 Sec.1
or respective CSR rules
As a minimum requirement, navigational equipment must fulfil:
SOLAS Ch.V/18 (IMO performance standards)
Documentation requirements
The following drawings must be submitted for evaluation if a vessel is to be modified to meet Panama Canal requirements:
general arrangement plan indicating deployed boarding facilities, blue steering light and pilot shelters / platforms
mooring arrangement plan including type and SWL of the intended mooring fittings such as chocks and bollards
installation drawings of new mooring fittings including supporting structure arrangement below deck
wheelhouse arrangement
visibility calculations in accordance with ACP visibility  requirements
We can support on supplying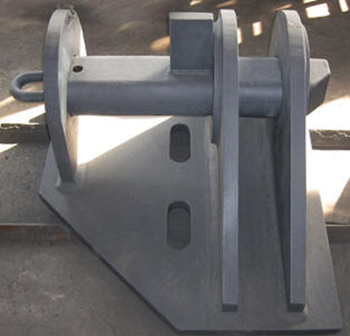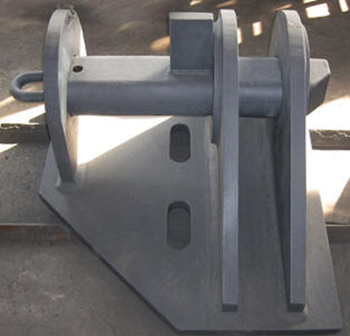 B. Bridge design (applicable for transit through all locks) The ship's bridge needs to be equipped with five specific conning positions to be used by pilots during transit and from which certain equipment and indicators have to be accessible and visible.
C. Visibility (applicable for transit through all locks)
D. Pilot shelters/platforms (applicable for transit through all locks) Suitable platforms and shelters must be provided on certain vessels to protect pilots from rain and sun.
More details, including examples, can be found in ACP Notice to Shipping N-1-2016 Sec.3.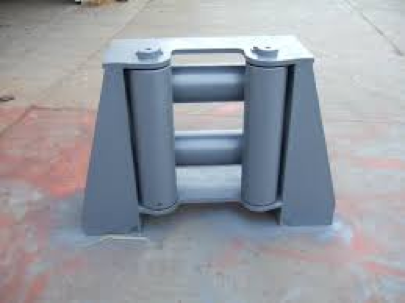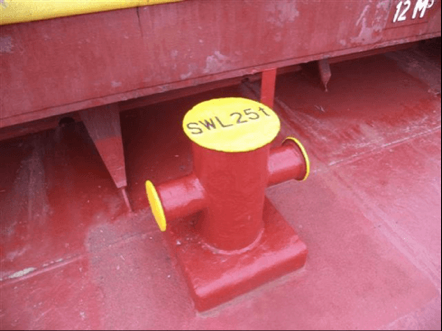 MOORING & TOWING FITTINGS PROVISION
We may provide upon request from our partners in China high quality certified fittings such as
Closed Chocks (ISO 13729) (for Bulwark or with seat)
Bollards (ISO 13795)(all types and sizes)
Bitts
Sunken Bits
Smit Bracket
Deck Pedestal Rollers
CCS, BV or LR Certificate on your request
Further on, we envision a collaboration where we can support your esteemed company together with our suppliers and contribute to global health and safety, by providing high quality mooring and advisory services.
PROVISION OF RIDING SQUADS FOR INSTALLATION DURING VOYAGE
A team of competent, certified and experienced technicians to board the vessel to complete installation
Qualified & Certified welders and welding procedures certified by IACS memebers
All required materials and prefabrications can be performed by our Technicians in China and together with the required fittings can be shipped worldwide