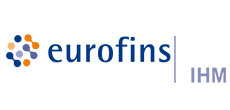 Hazardous Materials
The EU SRR (Regulation (EU) No 1257/2013), requires every ship to make an inventory of all hazardous materials on board and to map this. This applies to all ships at the end of their life cycle and will apply to all sailing vessels by 31 December 2020 at the latest. Our colleagues at Eurofins IHM can make this Inventory of Hazardous Materials (IHM) for you. They make a survey of all hazardous materials on board and compile these in an inventory. Hazardous means any material or substance that may be dangerous to human health and/or the environment.
International Compliance
After every investigation Eurofins IHM prepares a report complying with the guidelines of the International Maritime Organization (IMO), SR/CONF/45 Hong Kong international convention, EMSA BPG, the Safety of Life at Sea (SOLAS) convention and the instructions of the Netherlands Shipping Inspectorate (Human Environment and Transport Inspectorate).
By doing so Eurofins complies with strict international regulations about asbestos and other hazardous materials in the maritime sector. Each survey is carried out by one of our certified Hazardous Materials experts.
The IHM survey has been completed. What's next?
At Eurofins IHM we can provide you with the bare minimum to comply with current and upcoming legislation the inventory of hazardous materials and its required updates. However, the IHM report is a start, not a finish. After completing the inventory of hazardous materials, you'll have to keep track of all changes in the composition of the vessel. The owner of the vessel must prove that no new hazardous substances are applied to the vessel, for example during maintenance work. By reviewing the documents that are part of the changes to the composition of the vessel, we can take care of this process for you, assuring you to stay compliant to applicable legislation.
Hazardous Materials are found during the survey, then what?
If a situation arises when dangerous substances are found during the survey, then what? We can give you the right advise dealing with these substances effectively and safely by providing the right mitigation strategies, management plans, raising awareness or even taking the entire process out of your hands.
About Eurofins IHM
Our collaboration with Eurofins IHM, an international life sciences company can provide a unique range of analytical testing services to clients across multiple industries:
Visual & Sampling Check Plan (VSCP) development
On Board visual & Sampling Check
Laboratory analysis of asbestos and other hazardous materials
IHM Reports compilation and submission
The Eurofins IHM Group
The Group is a leading provider of analytical services with:
an international network of more than 800 laboratories across 47 countries in Europe, North and South America and Asia-Pacific
about 45,000 people
a portfolio of over 200,000 validated analytical methods
more than 400 million tests performed each year to establish the safety, identity, composition, authenticity, origin, trace ability, and purity of biological substances and products, as well as carry out human diagnostic services