Vibration and noise have a major negative impact on all related systems, the environment and in case of a ship even on the crew and the ship itself. This requires special attention to be paid to the exhaust line and its course. The exhaust line system must be capable to handle the stress caused by thermal expansions and contractions.
A global specialist in polymer engineering, TRELLEBORG Antivibration Solutions supply market-leading solutions which minimize these effects and deliver improvements people can physically feel. Passengers feel more comfortable. Workers feel better protected. And businesses feel the confidence that comes from partnering a world-class manufacturer.
In addition, the engine caused vibration needs to be isolated on order to minimize the effects on the vessel, its equipment and crew. TRELLEBORG's flexible solution for exhaust line LEXSYS®, has been specifically developed to cope with these typical challenges.
LEXSYS® components, combines the technologically advanced engineering skills with the experience in vibration and noise control. Our products ensure that thermal expansions and contractions are completely compensated within the exhaust line and minimizes the impact of engine caused vibrations and noise.
The system protects the exhaust line and the hull of the ship by fully compensating the thermal expansion and contraction within the exhaust line itself. Also, the system isolates the vibrations and noise caused by the engine.
TRELLEBORG product line can guarantee flawless function of the engines exhaust line and is built up from the following components:
Stainless Steel expansion joints (Balance® series)
Fixed supporting points
Sliding points
Deck conducts and rain caps
The use of vibration isolators for generator systems has many advantages:
No transmission of vibration to the environment
Protection of the generator set and the construction
Improved working conditions (compliance with working conditions & safety act)
Lower maintenance cost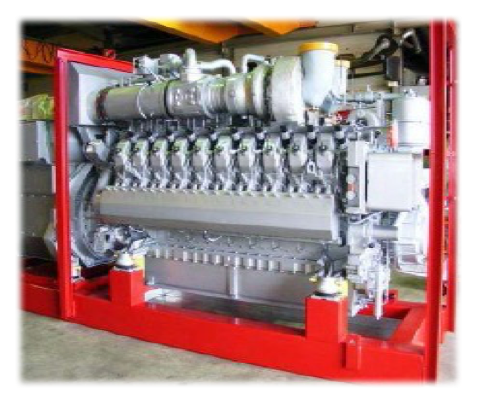 TRELLEBORG's market-leading range of high-quality solutions are fully tested and compliant with all international standards. The technology used offers sustainability environmentally and operationally. And from design and testing through to installation and training, we'll work with you to optimize your application. In terms of choice, quality, support and logistics, we offer a complete, end-to-end service. We don't just make life feel better. We make it feel easier, too.
Our capabilities cover:
Solutions against vibration. Our vibration isolation technology and solutions takeaway the stress caused by vibration to protect your investment and create safer and better places to work
Solutions against noise. Our range of passive and active systems protect people in even the most challenging environments, ensuring both their safety and the continued operation of machinery
Solutions against shock. Our range of products and services protect people, equipment and buildings from damaging impacts caused by drops, collision, explosion and even seismic activity.