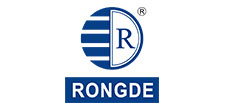 Shanghai Rongde Engineering Co., Ltd is a company which integrates both scientific research and high tech production engineering. Founded in 1996 the company has consistently made energetic efforts in the research and development of new products.
Oceantech Shipping & Trading Ltd is the official distributor of Shanghai Rongde Engineering Co Ltd., machinery and equipment in the Greek and Cyprus market.
We deal with the following Rongde product categories:
Valve Remote Control and Level Measurement
Liquid Level Monitoring and Alarm Devices
Fire Fighting and Fire Protection Systems
Energy Saving Equipment
Float Level Sensors
The float type liquid level measurement device can be used for ballast water tanks, fuel oil tanks and draft meters. Moreover the device can be used for measuring the liquid level of the cargo tanks. The device displays the temperature and steam pressure and issues an alarm signal when the values exceed the limits.
Why Choose Us
Oceantech Shipping & Trading Ltd., is the authorized service station in Greece & Cyprus for installations and service for RONGDE Fire Fighting solutions, equipment and products.
Our team of specialists is always ready to perform servicing operations in RONGDE systems in short periods of time after the received inquiry.
Please send us your inquiries via mail, enabling us to prepare your quotation as soon as possible. Feel free to contact us for more information about pricing and all other procedures.
Tel: +30 2130337678
Email: oceantech@ost.gr