Sealantern Marine Electronics Co, Ltd is a global enterprise that produces Hi – tech marine electronic products of expert technology and quality. The company's culture is based on the satisfaction of customer's demands and excellent producttion quality.
Sealantern follows the IMO's new regulation and the company's manufactoring process strictly follows the quality control system and approval of BVQI ISO 9001: 2000.
Sealantern aims to the international market to enlarge it's product range and promote the marine electronics product development, in their never ending pursuit of excellence.
Sealantern Product Categories
Sealantern takes advantage of its reliable production quality and excellent performance – price ratio. The company's products are widely approved and appreciated by domestic and international customers.
Oceantech Shipping & Trading Ltd can assist your technical department by presenting SeaLantern product portfolio, provide 24/7 after sales support, monitor the installation and offer you every kind of spare parts.
Sealantern Marine Electronics Exclusive Sales Agent in Greece and Cyprus
As of begining of 2017 Oceantech Shipping & Trading Ltd is the authorised agent in Greece and Cyprus of Sealantern Marine Electronics products. Our company has been appointed as a direct distributor/service station for Sealantern products in the following categories: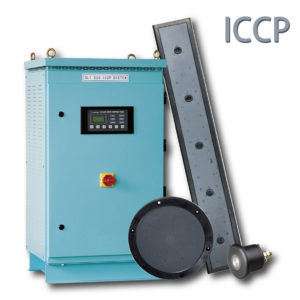 MGPS. Marine Growth Preventing System
ICCP. Impressed Current Cathodic Protection System
WIAS. Water Ingress Alarm System
(1) ECR. Integrated Monitoring & Alarm System(2) Level Gauging & Valve Remote Controlling System
(3) Tanker Monitoring (Level Gauging, temperature, Pressure etc) & Controlling System
(4) Flood Detection System on Passenger Ships
(5) Overflow Monitoring & Alarm System
(6) Anti – Heeling Controlling System
BNWAS. Bridge Navigational Watch Alarm System
VDR/SVDR. Voyage Data Recorder
TOCS. Tele – monitoring Oil Condsumption System on Shore
WDMAS. Wind & Depth Monitoring Alarm Device
SENSOR. Marine temperature & Pressure Instruments
Sealantern's new cooperation with Oceantech Shipping & Trading Ltd, provides distribution, service and support to Greek Shipping companies with regards to the full scope Sealantern product portfolio.