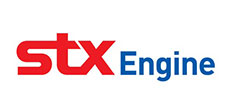 STX Marine Engines is a leading manufacturer in the global marine engine market. STX engine provides services related to design, manufacture and after sales service of marine engines. Besides focus on power density and fuel economy, the STX engine company is committed to a steady reduction of the environmental impact of their engines.
STX Engine Spare Parts Types
Why Choose Us
Oceantech Shipping & Trading Ltd., is a distributor of genuine spare parts for STX engines. Our team of specialists are always ready to execute repairs and services after we receive your quotation.
Send us your inquiries via mail and we will prepare your repair quotation as soon as possible. Also contact us for any other information you may need, regarding pricing and other repair procedures.
Tel: +30 2130337678
Email: oceantech@ost.gr