Two Stroke Engines Spares
Oceantech Shipping & Trading Ltd distributes worldwide quality OEM diesel engine spare parts, such as pistons, liners, mechanical seals, gaskets, and generator parts at the most reasonable prices. In difficult economic times, cost-effectiveness and reliability matter when it comes to the maintenance and repairs of marine diesel engines.
We always strive to provide our customers with exactly the diesel engine spare parts that fit their needs. In order to accomplish that in due time and at competitive prices, every requisition we receive is evaluated thoroughly for:
Technical Status
Delivery Time
Cost—Effectiveness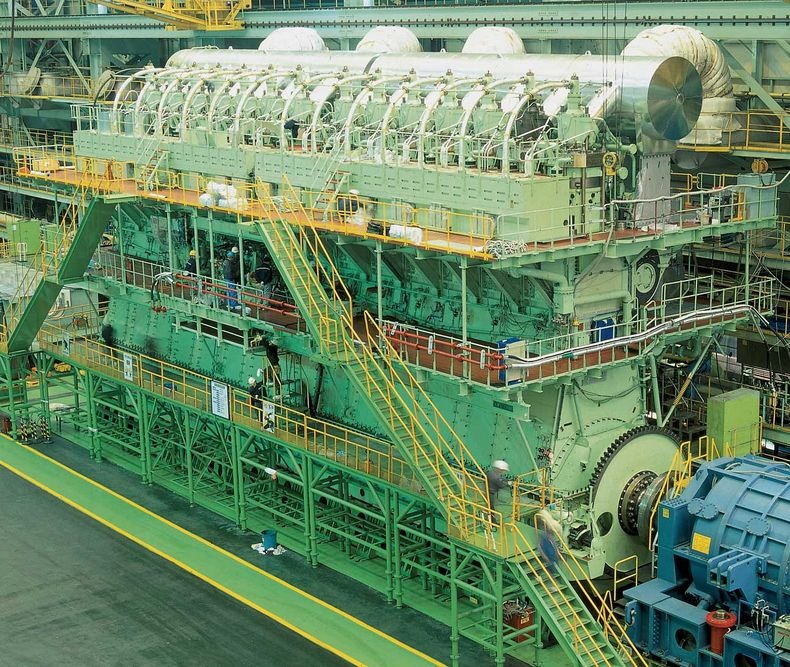 Quality OEM & Genuine Two Stroke Main Engine Spare Parts from Japan, Korea, China & Northern Europe
Engine Manufacturers & Types
Wartsila – Sulzer: RTA48T, RTA52, RTA52U, RLA56, RLB56, RTA58, RTA58T, RTA62T, RTA62U, RLA66, RLB66, RTA68, RND68, RTA72, RND 76, RND76M, RTA84, RTA84C, RTA84T, RLA90, RND90, RND90M, etc
MAN B&W: S26MC, L35MC, S35MC, L42MC, S42MC, S46MC-C, L50MC, S50MC, L60MC, S60MC-C, L70MC, S70MC, L80MC, S80MC, K80MC, K90MC, S90ME-C, LS60ME-C, etc
Akasaka – Mitsubishi: AH27, AH28, AH30,AH33,AH36, DM26, DM28, DM28AR, DM28AFD, UEC45HA, UEC52HA, UEC37LA, UEC45LA, UEC52LA & VEC Series, etc
Four Stroke Engines – Auxiliary Engine Spare Parts
The Diesel Generator is a piece of vital machinery for every vessel's efficiency. Proper maintenance and reliable spare parts are essential for a smooth and continuous operation. Oceantech Shipping & Trading Ltd and its solid principals network can supply you with the appropriate OEM parts that fit your needs, on a 24/7 base.
Quality Auxiliary OEM & Genuine Four Stroke Engine Spare Parts from Japan, Korea, China & Northern Europe
Engine Manufacturers & Types
Daihatsu: DK, DL, DS, DC17, DSD, DV, PKTB, PKTD, PL, PS, etc
Yanmar: MAL, M220, GL-UT, S185, UL, ZL, T220, N330, M200, T240, S165, Z280, etc
MAN B & W: L16/24, L20/27, L21/31, L23/30A, L27/38, L28/32, L28/32A, L28/32H, L32/40, etc
Wartsila: L20, L27, L28, L32, L38, L46, VASA32, 32, 34SG, 46, 50DF, W20, W26, W32, W46, V22, V22/26, V24, V32 etc
Cummins: 4BT 3.9lt, 6bBT 5.9lt, 6CT 8.3lt, V504, VT555, VT903, VTA28, NT855, KT19, LT 10, M11, KT 2300, KT 50, etc
Hyundai Himsen: 17 /28, 21/32, 25/33, 32/40
Sulzer: AL20-24, AL25-30, ZAV40, etc
Zibo: N330, LB250, 8300, Z6170, Z8170, etc
MAK: M20, M25, M32, M43
Why Choose Us for Diesel Engine Spare Parts
As a company, we always keep up with the latest advances in diesel engine technology. Our technicians are well-educated, service-minded people, with many years of experience with 2-stroke, 4-stroke diesel engines, and generators. We use this knowledge to deliver excellent services to our customers. In times of economic difficulties, the ratio of cost-effectiveness and reliability matters the most.
Please send us your inquiries via mail, enabling us to prepare your spare parts quotation the soonest. Also, feel free to contact us for more information about pricing and all other procedures.
Tel: +30 2130337678
Email: oceantech@ost.gr
Useful Links
Daihatsu Marine Diesel Engines
You can also visit for more information on the STX Engine and Anqing Daihatsu pages of our site.