Purifiers & Separators - General Information
Purifiers & Separators help us ensure optimum combustion in diesel engines and reduce engine wear from corrosion, by removing sediments and impurities from fuels and lubricating oils. As a result separators and clarifiers of this type, help in the prevention of engine breakdowns and ensure reliable equipment operation for longer time periods.
The cleaning of oil is a crucial procedure for the reliable and economical running of engines and machinery that use oil. Clean oil reduces wear and corrosion on engines and machine equipment. As a result, operating costs decrease and durability increases thus helping on preventing engine breakdowns. The most widely used method for removing impurities is the centrifugal method. However, there are also other types of separators like the coalescing plate pack separators and petrol interceptor separators, that use gravitational forces in their operations.
Proper maintenance is highly recommended for every purifier and clarifier. Inspection and monitoring services every six months are recommended. Engine officers and superintendent engineers need to carefully select the sources of their spares. Oceantech's extended onboard experience in merchant vessels is a warranty that we offer added value to all your technical queries.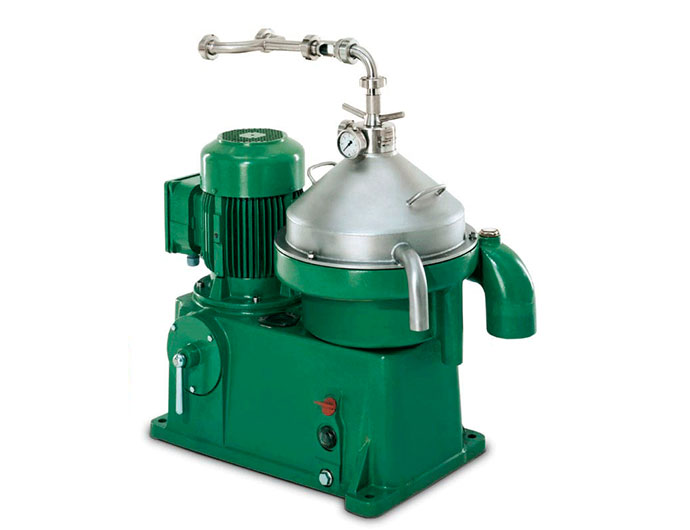 Quality OEM & Genuine Purifier Spares from Korea, Japan, China & Northern Europe
Oceantech Shipping & Trading can assist your company keep a low maintenance cost for your Purifiers/Separators by providing you with quality OEM & Genuine spare parts from our global suppliers network. We offer high quality spare parts for Alfa Laval and Westfalia separators via our dealership with MAEM SP. All spare parts offered by MAEM have 18 months of extended warranty.
Purifiers - Separators Manufacturers & Types
Alfa Laval: MAPX, MOPX, MAB series
Westfalia: OSA, OTA, OTB, OSB, OSC, SAOG series
Mitsubishi: SJ, T, G, F, P series
Why Choose Us for Purifiers - Separators Spares
Oceantech Shipping & Trading Ltd can provide your company with high-quality OEM and genuine spares for Alfa Laval,  Mitsubishi  and Westfalia purifiers. For these three brands, our company acts as an authorized distributor of MAEM SP in Greece and Cyprus, so additionally we can provide you with 18 months of extended warranty. Moreover, we can cater OEM parts for Mitsubishi - Samgong Purifiers from our supplier's network in Korea, China, and Japan.
For more information please contact us and we'll prepare a spare parts quotation for you as soon as possible.
Tel: +30 2130337678
Email: oceantech@ost.gr