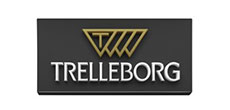 Trelleborg anti-vibration solutions is a major department of Trelleborg company, with applications in the marine, industrial and mass-transit sectors. Trelleborg specializes in isolation and suspension solutions offering high-quality and durable products.
Vibration and noise have a major negative impact on all related systems, the environment, and in the case of a ship, even on the crew and its passengers. Special attention must be paid to the exhaust line and its course and auxiliary engine and generator mounts. The exhaust line system must be capable of handling the stress caused by thermal expansions and contractions. Generators and their surrounding construction must also be protected from vibrations.
Anti-vibration solutions can also improve passengers' and crew's safety and working conditions. Moreover, we can achieve the ship's compliance with safety acts more easily.
Trelleborg Technology
A global specialist in polymer engineering, TRELLEBORG Antivibration Solutions supplies market-leading solutions which minimize vibration effects and deliver improvements that people can feel physically. Passengers feel more comfortable due to lower vibrations. Crew can feel better protected and their working conditions are improved. Marine companies can reduce maintenance and the cost of ownership. They can also feel the confidence that comes from partnering with a world-class manufacturer. Through cutting-edge solutions and a dedicated team with expert knowledge, Trelleborg delivers advanced vibration isolation and shock control to keep vessels and equipment performing reliably and efficiently.
Engine-caused vibrations need to be isolated in order to minimize the effects on the vessel, its equipment, and its crew. TRELLEBORG's flexible solution for exhaust line LEXSYS®, has been specifically developed to cope with these typical challenges.
LEXSYS® components combine technologically advanced engineering skills with the experience in vibration and noise control that Trelleborg has acquired over the years. Our products ensure that thermal expansions and contractions are completely compensated within the exhaust line and minimize the impact of engine-caused vibrations and noise.
The system protects the exhaust line and the hull of the ship by fully compensating for the thermal expansion and contraction within the exhaust line itself. Also, the system isolates the vibrations and noise caused by the engine.
Advantages of using Trelleborg Anti-Vibration Solutions
TRELLEBORG product line can guarantee the flawless function of the engines exhaust lines and is built up from the following components:
Stainless Steel expansion joints (Balance® series)
Fixed supporting points
Sliding points
Deck conducts and rain caps
The use of vibration isolators for generator systems has many advantages:
No transmission of vibration to the environment. Crew and passengers feel more comfortable
Protection of the generator set and the surrounding construction
Better working conditions (compliance with the working conditions & safety act)
Lower maintenance cost, reduced downtime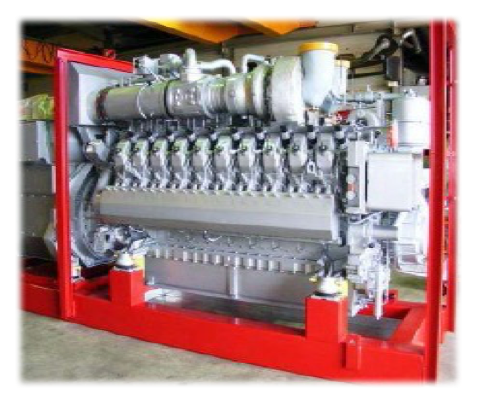 Compliance with International Standards
Trelleborg's market-leading range of high-quality solutions is fully tested and compliant with all international standards. The company uses technology that offers sustainability, environmental protection, and reduced operational costs. Anti-vibration products are developed using selected polymer materials and expert engineering knowledge.
Trelleborg's capabilities cover:
Vibration solutions. Our vibration isolation technology and solutions take away the stress caused by vibration to protect your investment and create safer and better places to work.
Noise solutions. Our range of passive and active systems protects people in even the most challenging environments, ensuring both their safety and the continued operation of machinery.
Shock absorbing solutions. Our products and services protect people, equipment, and buildings from damaging impacts caused by drops, collisions, explosions, and even seismic activity.
Expansion products. Expansion joints add flexibility to the system and ensure the immaculate operation of the machinery.
Why Choose Us for Trelleborg Anti-Vibration Solutions
Oceantech Shipping & Trading Ltd, is an exclusive agent of Trelleborg for the Greek and Cyprus regions. We can deliver advanced vibration isolation solutions and shock control to keep vessels and equipment performing reliably and efficiently. We can also offer your company a complete end-to-end service in terms of choice, quality, support, and logistics.
Please send us your inquiries via mail, enabling us to prepare a quotation for your company as soon as possible. Also, feel free to contact us for more information about pricing or any other procedure.
Tel: +30 2130337678
Email: oceantech@ost.gr