Always trying to stay at the forefront of Marine Industry technologies Oceantech Shipping & Trading., demonstrated its commitment by participating in the Euroports 2023 Expo for the Maritime indystry in Rotterdam.
Euroports Expo bi-annual event serves as a pivotal platform for the Maritime industry to converge, exchange ideas, products, and showcase the latest advancements in Marine technology. The exhibition gathers exhibitors and visitors who can engage in active networking, thus making a fantastic meeting point for marine industry specialists.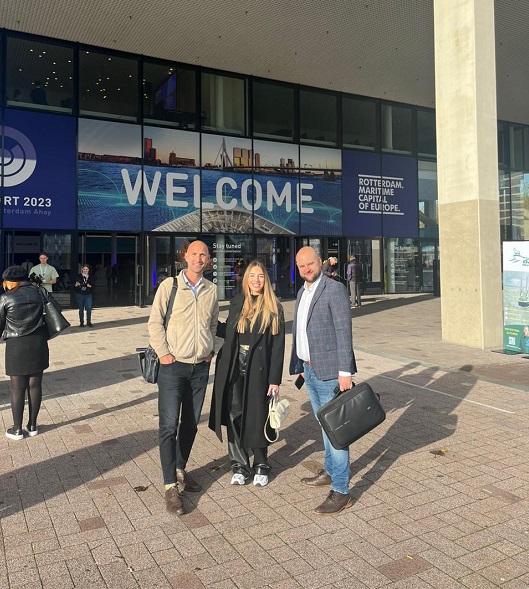 Visiting the Euroports 2023 Expo was a wonderful experience and gave us the opportunity to meet both customers and esteemed partners from MAEM, Eurofins, and NautilusLog.
We look forward to visiting again Europort 2025 and Rotterdam in two years' time.
Email: oceantech@ost.gr
Tel: +30 213 0337678