Oceantech Shipping & Trading Ltd has Stock ALU - Coated piston rings in our warehouse in Greece for 42, 46 & 50MC-C MAN B & W engines.
Check also our new arrival S60MC-C for MAN B & W engines in the catalog below: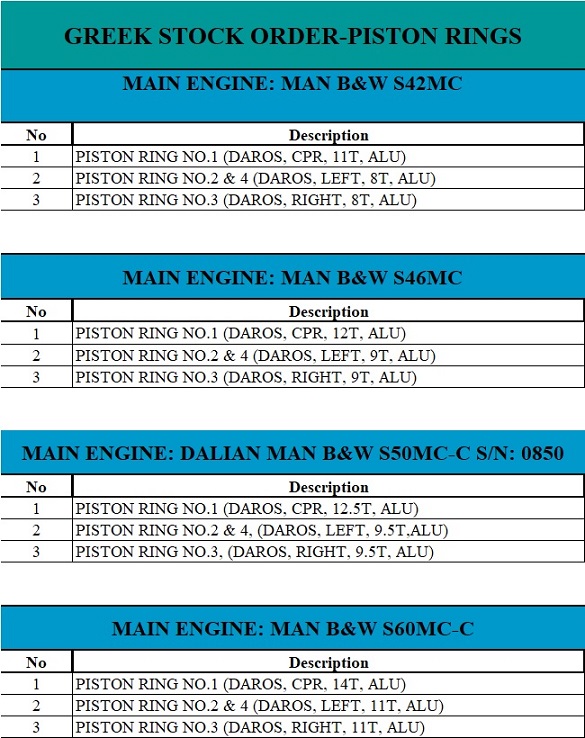 DAROS Piston Rings - Company Information
DAROS Piston Rings AB is a leading manufacturer of piston rings from Sweden. It specializes in the production of piston rings for various applications, including the Shipping industry. The company was established in 1948 and has since gained a reputation for producing high-quality piston rings, especially for large-bore engines.
The company utilizes advanced manufacturing techniques and modern production facilities to ensure the reliability, performance, and longevity of their products. They adhere to strict quality control measures throughout the manufacturing process to establish and maintain consistently high standards.
DAROS Piston Rings AB has a global presence and their piston rings are utilized in marine engines across various applications. These applications include commercial vessels of different kinds, yachts, and naval ships.
Feel free to contact us for more information regarding DAROS or any othe piston rings and we will prepare a quotation for you as soon as possible.
Tel: +30 2130337678